EXTENSION! Our deadline has been extended to reach 50% of our Phoenix Fund goal! If we hit $25,000 in donations by Wednesday, Coach Atkinson will sit as our students transform him into a human ice cream sundae!  As of Monday morning we are already over $16,000 - that is two-thirds of the way there!  If every student collects just $50 in donations we would hit the challenge!  Students turning in donations will earn an Ice Cream Sundae Bar to enjoy on Friday!  DONATE TODAY @ bit.ly/PACSTORE or drop a check at the front office.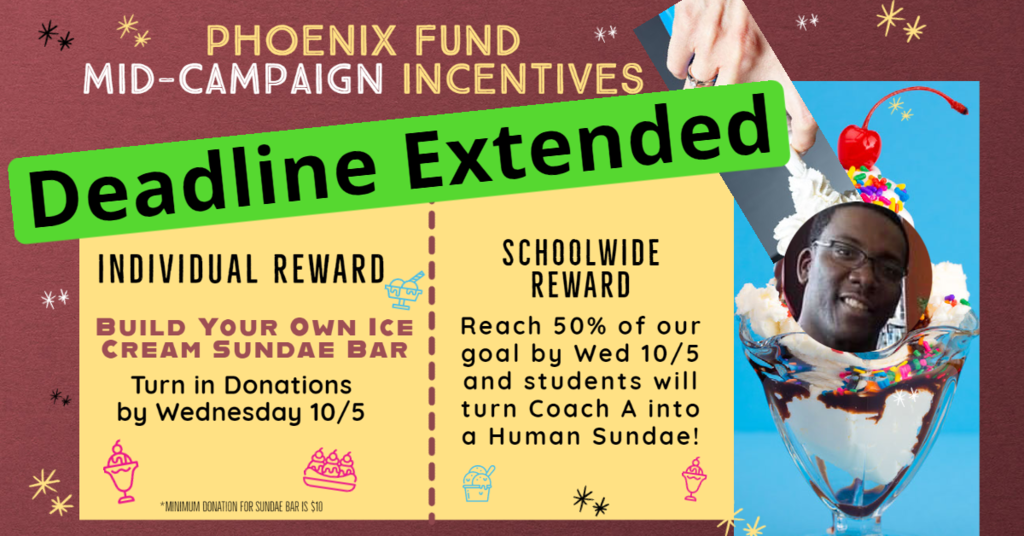 Lunch Ordering: October lunch ordering is available on
www.myschoolaccount.com
, and refunds for this week will be processed shortly.

BDCHS Families: We will reopen tomorrow, October 3rd. We look forward to seeing our students! If any assistance or support is needed, please contact our school counselors and teachers. Thank you, BDCHS Administration

A Message from Principal Fernandez... Good Afternoon Phoenix Families, I hope that everyone is safe and secure as Hurricane Ian approaches. Thankfully Tampa will not receive a direct hit, however weather conditions will remain severe and dangerous. HCPS announced that they will remain closed through Friday to aide surrounding counties with shelters. BDCHS will continue to follow the direction of HCPS to ensure that there is ample time to clean up and clear any debris that may be left. At this time we are expecting to reopen Monday, October 3rd. We will continue to update you throughout the weekend. Please stay safe and know that you are all in our thoughts. Respectfully, Principal Fernandez

A Message from Principal Fernandez... Greetings Phoenix Families, Thank you for your patience as we navigate the circumstances brought on by Hurricane Ian. Please continue to check your email for school related updates. Students should continue to check canvas for assignments and resources posted from their teachers. We understand that students may have limited access to internet during this time. However, our teachers will be providing content to ensure that students do not fall behind. Dual enrollment students will need to follow HCC's direction and maintain contact with their professors. Students who were scheduled to participate in EOC and/or FSA make ups this week will receive updated information as soon as it becomes available from the district. As of today, we are planning to reopen school Friday, September 30th, however this may change. We will notify our families as we get closer. Our thoughts are with our entire school community as we prepare for the storm. We are wishing everyone safety and security during this time. Sincerely, Cheryl Fernandez Principal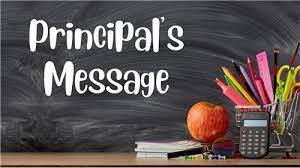 CONGRATULATIONS TO: Instructional Support Employee of the Year: Ms. Jessica Arias, School Counselor Teacher of the Year: Ms. Holly Soltis, Social Science Department Head Ida S. Baker Diversity Educator of the Year: Mrs. Cookie Mitchell, Visual Arts Teacher Thank you for your service and dedication to our school community! GO PHOENIX!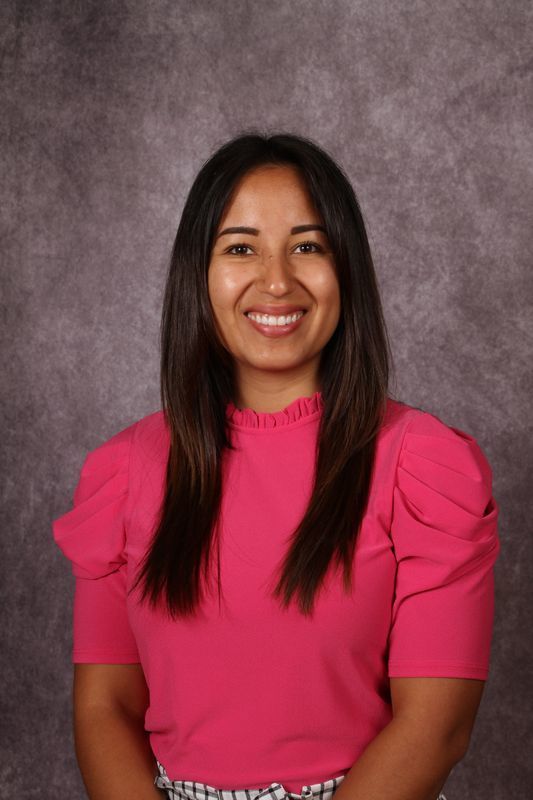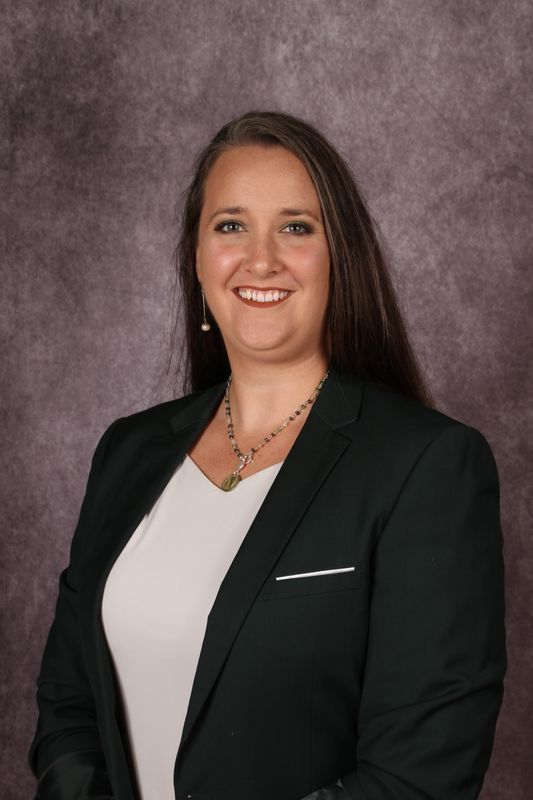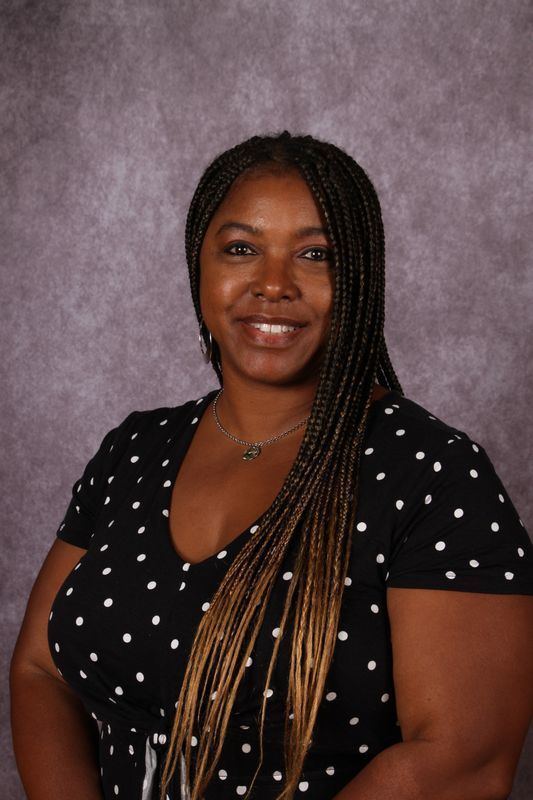 BDCHS Families, The National Hurricane Center (NHC) still predicts that the storm will intensify and track northward toward the west coast of Florida. As such, county emergency officials have made the decision to activate 49 schools as storm shelters to house community members who will be required to evacuate their homes starting tomorrow. So the district has closed schools. BDCHS will be closed Monday-Thursday and it is anticipated that we will resume normal operations on Friday, September 30th. There may be a need to make up missed instructional hours in order to meet minimum state requirements, but we will work with the Florida Department of Education to determine how many hours might be necessary. Respectfully, Cheryl Fernandez, Ed.S. Principal

PHOENIX NATION! Coach Atkinson has challenged us to reach 50% of our Phoenix Fund goal in ONE WEEK! If we hit $25,000 in donations by Wednesday, he will sit as our students transform him into a human ice cream sundae! As of Thursday morning, we are almost halfway there to dousing Coach A with caramel sauce, whipped cream and sprinkles! If every student collects just $50 in donations we would hit the challenge! Students turning in donations will earn an Ice Cream Sundae Bar to enjoy on Friday! DONATE TODAY:
https://bdchspac.square.site/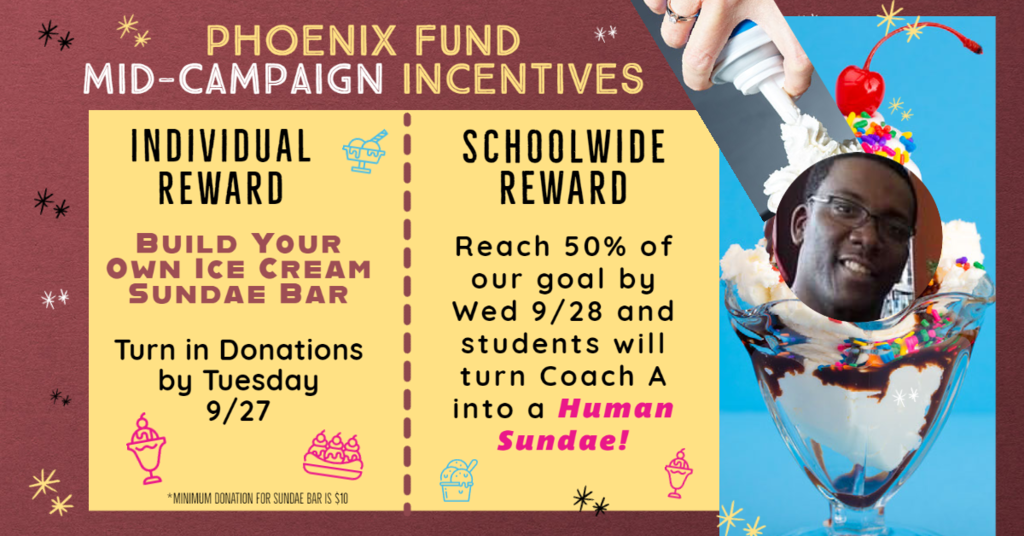 Hillsborough County Public Schools (HCPS) has a comprehensive emergency preparedness plan which includes procedures for weather events. The District works in close collaboration with its partners at the Emergency Management Department Center in order to have the most reliable information to guide decisions. Brooks DeBartolo Collegiate High School follows the direction of HCPS and we will continue to monitor weather conditions heading into the coming week. If conditions impact school operations, BDCHS will abide by HCPS direction. Information will be shared through social media networks, district website and local media partners. Please continue to be on the lookout for up to date information.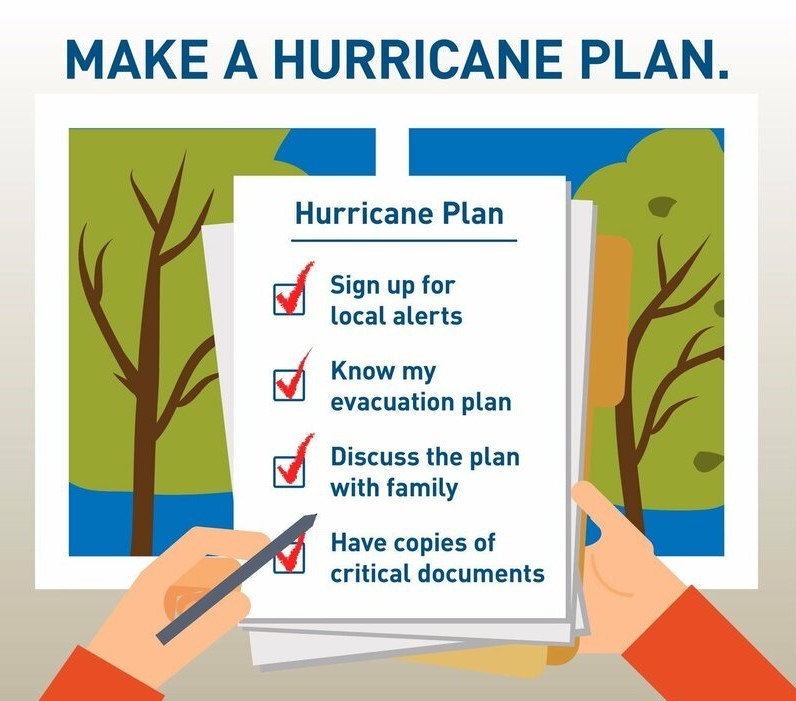 THANK YOU PAC! BDCHS faculty and staff enjoyed a taco bar prior to Conference Night. Thank you to our PAC President, Shari Burruss and volunteers for feeding our amazing and dedicated teachers.

FAMILIES: Have you made a donation to the Phoenix Fund yet? In addition to being our largest fundraiser of the year, a Phoenix Fund Donation will earn your family some fun incentives! The first one? Our mid-campaign Build Your Own Ice Cream Sundae Bar! Make your donation now to earn this "early reward" for your student! Learn more at bit.ly/BDCHSPhoenixFund. Make your donation online at the bit.ly/PACSTORE. THANK YOU FOR SUPPORTING YOUR SCHOOL!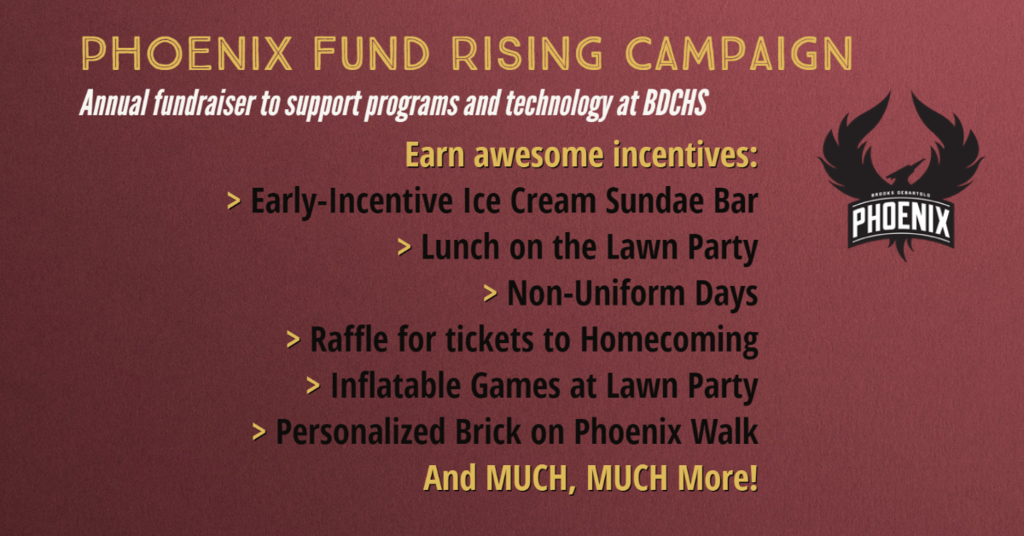 DID YOU KNOW: That BDCHS has a close partnership with The University of Tampa's Education Department? We welcomed our Practicum I interns this week who will be observing and teaching with our amazing educators throughout the fall semester. We also have various other levels of interns who are mentored by our teachers. Through this partnership, we can continue to support aspiring educators who will enter schools in the Tampa Bay area.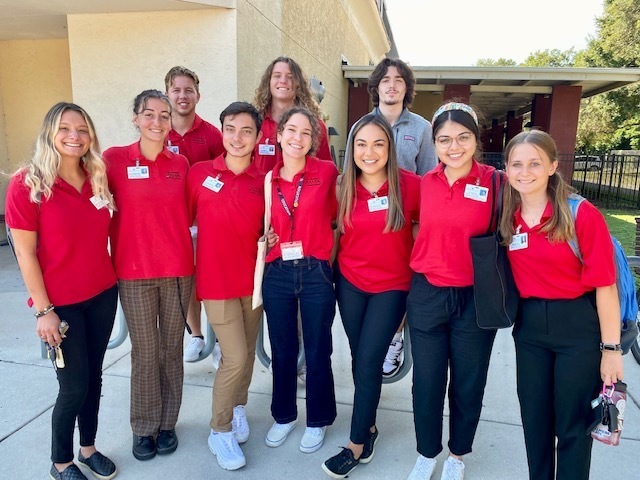 Phoenix Families! This week kicks off our 2022-23 Phoenix Fund Rising Campaign! Our school's biggest fundraiser of the year supports technology and programming for our students. Watch your mail for your packet of information, or visit our school website for more info bit.ly/BDCHSPhoenixFund Together we can soar to new heights!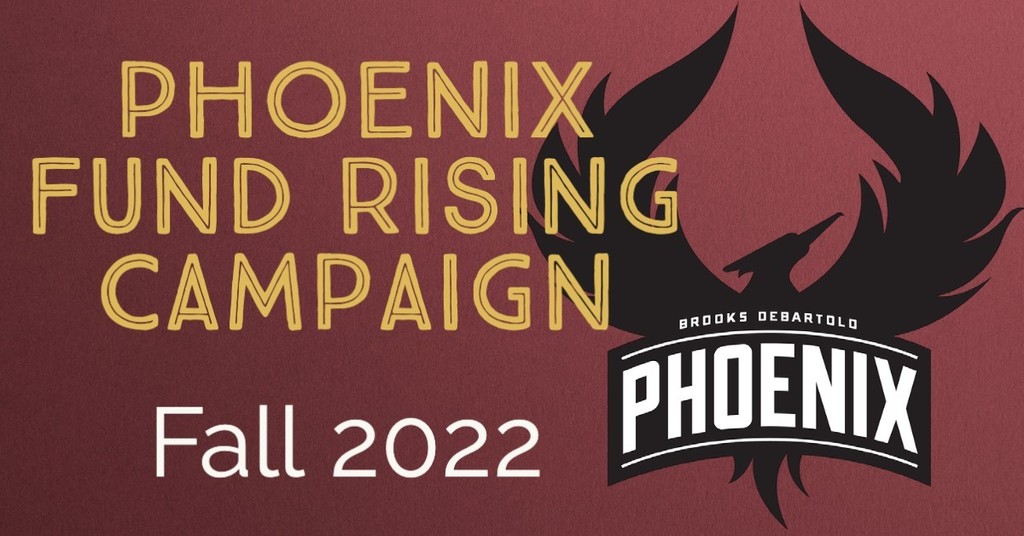 Congratulations to BDCHS Student Athletes Christyan Chazares and Robert "Quinn" McCormick who were named Finalists for the Positive Coaching Alliance Triple Impact Competitor scholarship.


Retirement Bingo hosted by SGA was a huge success Friday night! Over 70 people attended the event and had a great time. Thank you to our SGA members, Mr. Neal and Mr. Allen for assisting.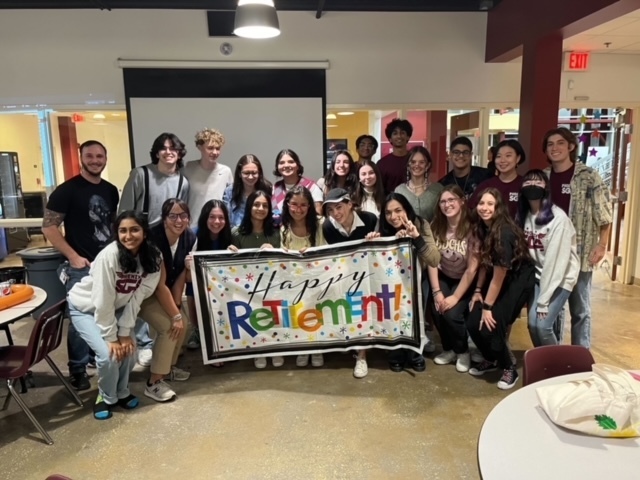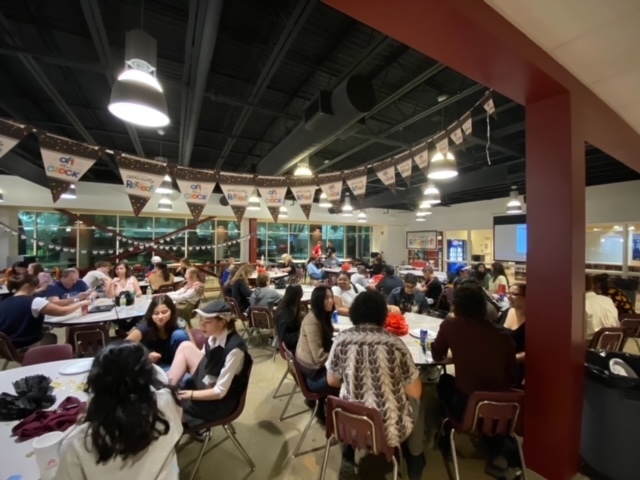 Have you noticed our new plants outside the main office? A big THANK YOU to our talented parent volunteer, Mrs. Inman who did such a wonderful job beautifying our school entrance.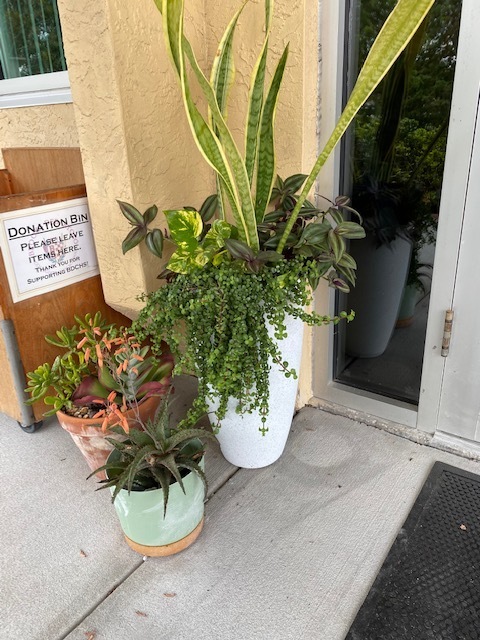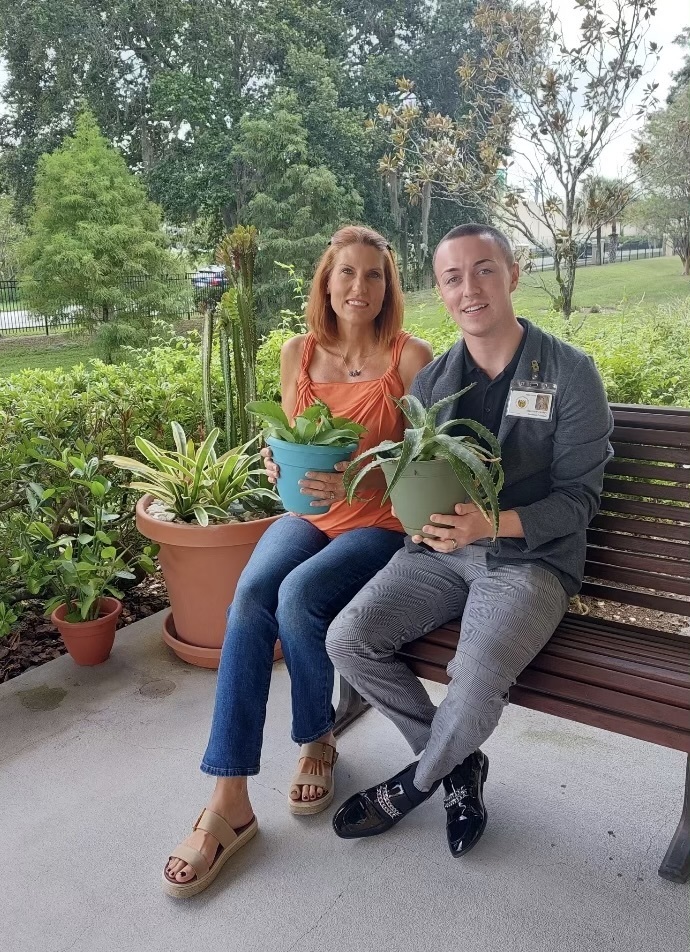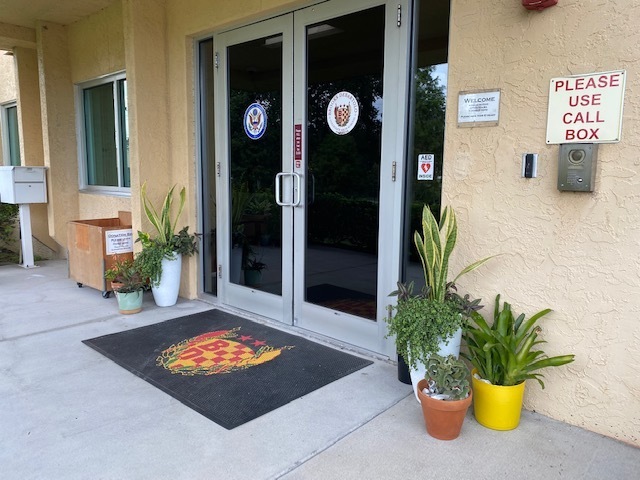 BDCHS is hosting our first blood drive of the school year on Monday September 12th from 2:30-7:30pm! You are invited to participate by signing up for at donation appointment at
https://donor.oneblood.org/donor/schedules/drive_schedule/1253300
. Each donor will receive THREE VOLUNTEER HOURS for their family plus a wellness check-up and a cancer awareness t-shirt and socks!

Thank you to our AMAZING PAC for breakfast today to celebrate the successful completion of the first month of school! Our faculty and staff appreciate your generosity!